Building & Construction Services Bromley, Kent, South London
All The Construction Services You Need In One Place…
With over 28 years experience in the Construction Industry we offer a full design, management and build service in both the residential and commercial sectors. Based in Bromley, we are perfectly situated to offer our wide range of building and construction services throughout South London, Kent and Surrey.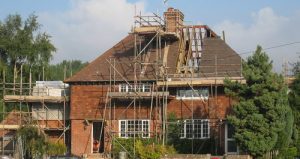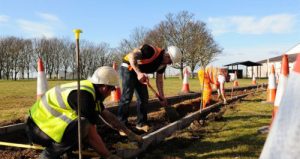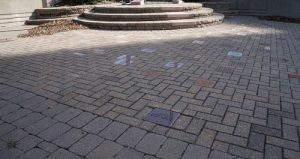 Commercial and Residential Design, Management and Building Services
Based in Bromley, we work throughout South London covering all types of commercial and residential building work. Including but not limited to; home and office extensions, refurbishments, complete renovations, loft conversions, roofing repairs and complete overhauls, chimney repairs, new kitchens and bathrooms. All individual specialist tradesmen available including; carpenters, electricians, plumbers, plasterers and tilers.
We specialise in all aspects of groundwork and excavation services, including: Driveways, Storm Drainage, Excavation for garages and extensions, Concreting Pouring for Foundations, Drainage and Irrigation Systems
We have a straightforward and unique design/build philosophy with an emphasis on delivering quality craftsmanship on time, every time. All of our tradesmen are fully trained and adhere to all building regulations and guidelines so you can be confident the quality of our work will always be to the highest standards.
Our Clients Say it Best
We like to feel our reputation speaks for itself, as the vast majority of our building and landscaping work is due to recommendations from satisfied clients. We have a growing client base in South London, Surrey and Kent, where we are recognized for delivering quality workmanship on time and on budget.
A friend recommended Masonic and Charles Happer gave a detailed pricing structure for our new bathroom suite and new central heating system. The work was not easy due to the layout of the house but Charles and his team carried out the work in very professional manner. They turned up when they said they would and nothing was ever too much trouble.–Tommy Tevlin | Bromley

Charlie was courteous and very professional at all times, nothing was too much trouble. He made me aware of all costs so there were no surprises, which is important when you're on a fixed budget.–Kerry Durrel | Bromley

As always a very efficient and friendly service, highly recommend Charles and his team.–E Icoz | Bromley
Request An Estimate Or Call Back Today
Free Consultations & Quotes
Free Consultations
We offer free, no-obligation consultations for our services, and will provide you with a detailed quote if requested.
Detailed Proposals
Our detailed proposals will give you complete 'peace of mind' as you will know exactly what's priced for and what's not.

Reputable & Dependable
Reputable Company
Operating for more than 28 years, we are proud to have earned a reputation for quality service and beautiful work.
Dependable Services
We take pride in all of our work and our customer relations. Our goal is to always finish on budget, on time, every time!
Request An Estimate Today
Thank you for visiting:
Building Services in Bromley Kent South London